Dry Cat Food Reviews: Best Quality Food For Your Feline Friends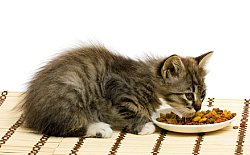 Dry cat food is a billion dollar industry. There are so many different brands, that sometimes it's hard to choose which one is the best one for your cat's health. Just as food is an important part of providing energy and nutrients to the human body, to help us both feel and look our best, cat food does the same for our felines. Below we will list and discuss eight important factors to consider when buying dry food.r cat's food is design to meet those needs.
Approved By The AAFCO
We have only reviewed foods that have been approved by the AAFCO. The statement on the bag means that the food had to go through certain tests to be approved.
The Reviews
Here are the Dry Cat Food Reviews
Similar Topics
How To Choose The Best Cat Food For Your Feline Friend - A Detailed Look At One Of The Most Important Aspects Of Your Cat's Health, Your Cat's Food.
Cat Food Bowls: Is Your Cat Using The Safest One? - A Look At The Different Types Of Cat Bowls And Which Ones Are Safe For Your Cat.
Cat Food Allergies: Symptoms, Diagnosis, Treatments- Discussing how to recognize if your cat is experiencing symptoms of cat food allergies and different treatment options.
Growing Catnip- Tips on growing fresh catnip , the effects of catnip on your cat, and catnip toys.
Return From Dry Cat Food To Cat Health Home Page