Welcome To Cat Health 101
Here you will find cat health tips and advice to help you keep your feline healthy and happy. As cat owners for over twenty years we know how important it is to be able to easily and quickly access information concerning your cat's needs.
When we brought our first kitten into our home and lives, we spent a lot of time researching, reading and asking our vet everything from what's the healthiest type of cat food to the best type of litter, and trying to learn everything we could about this loving little kitten who was hiding under our bed.
As our love grew for our feline friends, so did our desire to make it easier for fellow cat owners to access information about their cat's needs. Whether you have been a cat owner for years, thinking about getting a kitten, or simple just love felines, this site is for you.
Meet Our Feline Family
Bella and Chrissy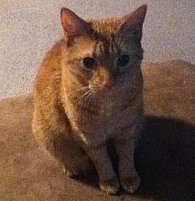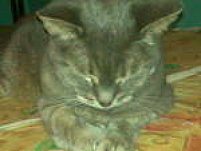 Having a cat in your home can help to reduce blood pressure, reduce stress, help with depression and improve your mood. Our feline friends bring so much positive benefits to our lives, so it's important that we do our best to provide them with a healthy happy life.
What Does Our Website Offer You?
Here at Cat Health 101 we will provide information on all aspects of your feline friend's health, with just a few clicks you will be able to easily access information on your cat's food, compare different types of litters, get a list of important questions to ask your vet, find out the essential vaccines your cat needs, read about different health problems cats face and much more.
As lovers of these unique and affectionate pets, we will also be celebrating cats through fun facts about cats,contests and cool cat product reviews.
We are consistently updating and adding new information to our site, feel free to visit often.
Get yourself a snack and your feline friend some healthy cat treats and check out these pages below.