Cat Product Reviews: Helping You Buy The Best For Your Cat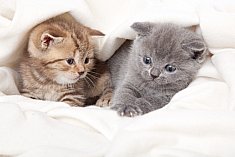 Welcome to our new cat product reviews page. When we first brought home our kitten several years ago, we wanted her to have only the best products, and why not, she was and still is our princess.
We had no idea which litter had the best odor protection, which collar was the safest, which cat bed she would actually like and use and which cat toys would keep her entertained. So we began the process of both trial and error and a bit of research, when we brought home our second kitten we were much more prepared.


What Will Our Cat Product Reviews Offer
On our cat product reviews page we will provide honest reviews of different products that your cat needs, such as cat litter and cat food, uses,such as cat beds and cat carriers, or loves such as cat treats and cat toys. As fellow cat owners we know the importance and joy it brings to find a product that not only works, but that your cat will use. Cats are picky, and if they don't like a product, they will simply not use it, so it's important to find a product that is cat friendly.
We have bought several different types of self cleaning litters, cat beds and toys that our cats would investigate, their curious they can't help it, and would either play with the toy or use the product once, or would simple refuse on trying it.
So we've learnt the hard way that cats aren't about pleasing you the owner, one of the difference between cats and dogs, but they are all about what makes them happy, and who can blame them, their the ones that are going to have to use the strange looking self cleaning litter box, or sleep in the new cat bed. Our reviews will always examine both the benefits and negatives of a product,how cat friendly it is , and the best place to get it at the best price.
What Type Of Cat Products Will We Be Reviewing
We will be reviewing all types of cat products. Everything from different brands of cat food, wet and dry, different types of cat toys,trying to find ones that your cat will love, cat litter, finding a brand with excellent odor protection that is also cat friendly, cat beds, researching ones that your cat might actually use and many more interesting reviews that will help you in your search to provide your feline friend with the best cat products.
Heart Paw Prints
We will be giving each cat product that we review heart paw prints. The amount of paw prints range from one to five. One paw print means that the product is very poor quality and not recommended, two paw prints means that the product is although better than one,needs a lot of improvement. Three paw prints means that the product is a good product that we like. Four paw prints means that the product is a great product that we love, and five means that the product is an excellent must have product.
Here's a picture of our heart paw print.

So visit often as we will continually be adding new reviews.
Cat Product Reviews
Blue Buffalo Cat Food -A detailed review of both the dry and canned food of Blue Buffalo.
Feline Pine Cat Litter Review -A detailed review of Feline Pine Cat Litter.
Wellness Cat Food -A detailed review of both the dry and canned food of Wellness cat food.
Fresh Step Cat Litter Review -A detailed review of Fresh Step Cat Litter.




Return From Cat Product Reviews To Cat Health Home Page