Cat Resource: Informative Cat Sites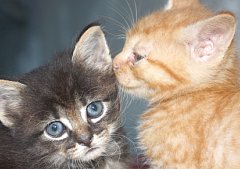 Welcome to our resource page, here we will list other quality cat sites.
Our goal has always been to make it easy for our visitors to access the information and answers their searching for concerning their cat's health and needs.
Therefore each site will be reviewed prior to being accepted to make sure that the website is a useful source for our visitors.
If you have a cat site or cat related blog and are interested in exchanging links, please feel free to send us a message, through our contact us page, with the url to the page where you would be placing our link, we will review your site and responsed in one to two business days. Thanks for visiting our site.
Friends Of Cat Health 101


All About Cute Kittens - The purr-fect guide on how to raise fit and frisky cute kittens. Kitten health, kitten care, cute kitten pictures and so much more!
Best Cat Art - A site filled with all the best cat related art. They also have cat posters, figurines, cat and kitten calendars and cat books.
Cat Lovers Gifts Guide - Cat-themed gift ideas for cat lovers and their cats. Site also includes cat-related articles.
Feline Friends Network - Striving to humanely solve the feline over population and homelessness problem through spay/neuter programs,sonsored adoptions and educating the public on responsible cat ownership.
Cats Find detailed information and care guides for cats including cat breeds, cat care and cat services
Return From Cat Resource To Cat Health Home Page